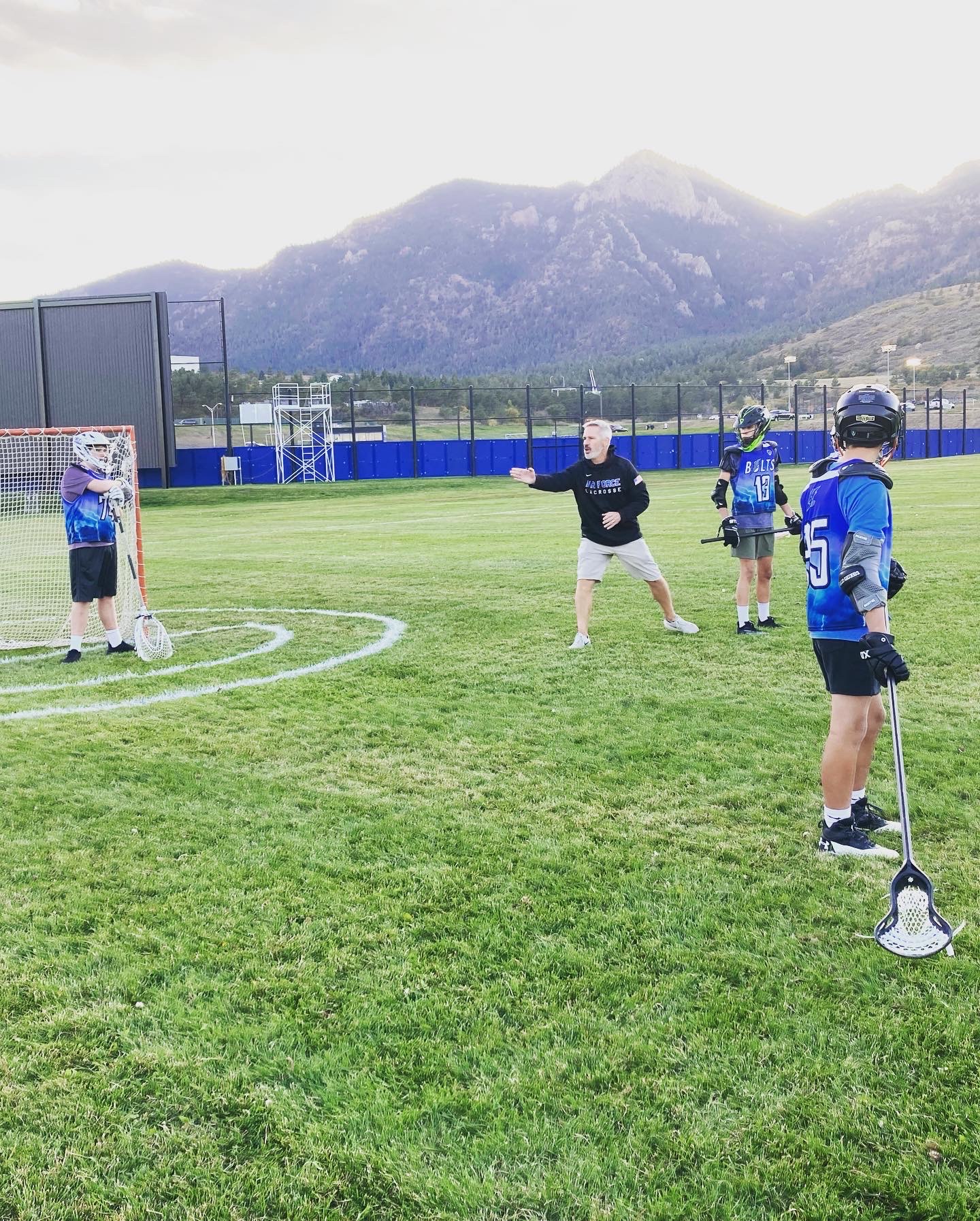 The Bolts Difference: Experience. Expertise. Connections.
As one of the only clubs in the country that is actually coached by elite college lacrosse coaches, we bring our inexhaustible knowledge, passion, and connections to every program.
The current Head Coach of The Air Force Academy Men's Lacrosse team, Coach Wilson brings a wealth of knowledge, passion and expertise to our Bolts coaching staff.
Wilson's coaching career began at Princeton University in 1995, where he helped coach the Tigers to the 1996 Ivy League and NCAA championships. He then spent five years as the first assistant coach and defensive coordinator at Hofstra from 1997-2001, when The Pride made four trips in five years to the NCAA Tournament, reaching the quarterfinals in both 1998 and 2000. Before taking over the helm at Dartmouth in 2004, Wilson served as the first assistant coach and defensive coordinator at Cornell in 2003, helping the Big Red to its first Ivy League title in 16 years. A 1994 graduate of Loyola College, Wilson was a four-year letterwinner and four-year starter at defense for the Greyhounds. Wilson's teams at Loyola qualified for the NCAA Tournament each season, while advancing to the quarterfinals three times. He was also honored as a senior by earning a spot in the 1994 North-South All-Star game.
The current Assistant Coach of the Air Force Academy Men's Lacrosse Team, Coach Murray brings his years of experience running club programs and coaching college lacrosse to our Bolts staff.
Before joining the staff at Air Force, Murray spent four years as an assistant coach and defensive coordinator at Western Connecticut State University where he helped the Colonials to consecutive winning seasons. Murray led a defense that was ranked top-20 in Division III 'goals against average' for three consecutive seasons. A 1992 graduate of Notre Dame, Murray was a Men's Lacrosse Team Captain for the Fighting Irish and received All-League Honors. After graduating from Notre Dame, Murray spent six years in the U.S. Air Force as an intelligence officer, with assignments to RAF Molesworth in UK, Incirlik AB in Turkey and Pope AFB, N.C.
A former MLL player, Air Force Assistant coach, offensive coordinator of Amherst College, and 2x All-American at Brown University, Muldoon brings decades of experience coaching youth and high school lacrosse players to our programs.
During Muldoon's time as the assistant coach of Amherst College, the program was ranked #1 in the nation while boasting one of the most explosive offenses in all of college lacrosse.  In his time as the assistant coach of Colorado College, the Tigers received their first top-20 NCAA ranking in program history and ranked in the top-20 nationally for 'goals per game.' A former member of the Denver Outlaws, LXM Pro Tour, and a 2x Division I All-American and Academic All-American at Brown University, Muldoon's passion for mentoring young men goes far beyond coaching. Over the past 6 years he has dedicated his free time to helping underprivileged Native American lacrosse players pursue college degrees. He has run club programs in multiple states and has coached youth, high school, and collegiate players while teaching them about the indigenous cultural roots of the game.